Michael: On Terri Schiavo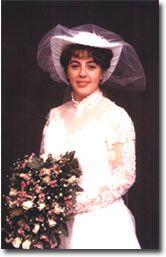 The worst laws are made in emergencies, when there is no time for deliberation or reflection, and voices of dissent and caution are quashed. We saw perhaps the definitive example of this principle with the passage of the PATRIOT Act. The new law which Bush signed at 1 a.m. last night to 'save' the life of Terri Schiavo may be another example. The new Federal law gives parents the right to challenge a cessation of life support in federal court.
This scenario has already played through in FL, with the FL legislature passing an emergency
Terri's bill
giving Governor Bush the power to issue a order to re-instate nutrition and hydration to Terri. But it was found to be an unconstitutional invasion of the separation of powers for the Governor to try to overturn an order of the court. I have little doubt that eventually the same will happen at the Federal level. It is in
the interest of those backing
Terri's parents, the Schindlers, to cause as much Constitutional havoc as possible for political gain. These people are certainly not conservatives. The States have already decided that, when there is no indication of the wishes of the patient, the power to decide life and death lies with the spouse. Those who are fighting Michael Schiavo on this have no respect for the institution of marriage or the power of the States to decide matters concerning marriage.
Senator Bill Frist viewed a brief video tape of Terry to reach his conclusion that she might recover and that he knows better than Michael and Terri's doctors what is proper. Frist is a doctor, but he is not acting like one. If he were, his decision would reflect that
no one, out of as many as 35,000 cases, has ever recovered
after more than 3 months in a state such as Terri's. The autonomic responses displayed by a person in Terri's state can include laughter, crying, smiling, even squeezing a hand, all with the eyes open and moving around, which can give lay people and even unspecialized medical professionals false hope as to the mental state of the patient. Congress failed to take any sort of expert testimony in crafting the bill, which might have made it useful law. As it is, it is the
mirror-image of a bill of attainder
: a bill benefitting just one person. Having no real evidence beyond polling figures, Congress has wrought an injustice against Terri by further prolonging and publicizing her death, against her parents by giving them false hopes, and against her husband by impugning his motives and stripping him of his spousal rights.
What is most notable about this act of Congress is that despite being profoundly disrespectful of the institution of marriage, it is led by the self-same hypocrites who style themselves as that institution's defenders. Michael Schiavo has been maligned as a gold digger and a ghoul, waiting to kill his wife until the legal process rewarded him sufficiently. He has been called cruel and heartless, unwilling to let his wife have a chance at life. But for years Michael Schiavo stood by his wife and hoped for her recovery, even as the medical specialists gave her ever-dwindling odds of doing so. If that's not love, I don't know what is. Finally, her doctors gave Terri no hope of recovery and he made the decision he was uniquely positioned to know Terri would have wanted him to make; to let her go. At this point, only 1 person in 75,000 would even live as long as Terri has in a persistent vegetative state, and there is no hope at all she might recover. Her neo-cortex now consists mainly of spinal fluid. The misperception of this stark fact by those who protest on her behalf is manifest: they pose the issue as whether Terri should live or die. But she's already dead except for autonomic responses. She's no more alive than a hydroencephalitic baby is alive, or than a blastocyst with no brain function. They insist she is handicapped, not dead. Their emotional responses are understandable, but are not the proper foundation for public policy.
The decision to terminate life is a hard one, especially when that life may one day be, or at one point was, a human life. Michael's must have been a wrenching and profoundly spiritual decision, made with his wife's best interests and own intentions and values in mind, as only a husband could know them. A decision informed by mutual knowledge so intimate, and so private to the marriage bond should not be overturned, even by parents. But that's exactly what those 'defenders' of the institution of marriage have insisting on doing. Despite the states having already decided that the marital relationship was paramount, they have intruded into this intimate relationship and diluted the bonds of matrimony. In fact,
consevative foundations have been quietly supporting the parent's legal fight
for almost twelve years now, to the tune of many hundreds of thousands of dollars, possibly millions. They have hoped for, and gotten, the exact naive and gullible reaction from cultural conservatives they calculated they would. I'm sure the Schindlers are good people concerned only for their daughter, but they are being cruelly used in the most cynical way possible for political gain. Even Bush's actions are larded with hypocrisy considering his signing of the Texas law allowing the termination of life support to infants over the objections of parents who can no longer pay for care. These people don't give a fig for life, they only care about contributions and votes.
It is not the picture that conservatives wish to paint: a cabal of well-heeled conservative political operatives and politicians using Terri's mindless body as a prop in a sick morality play, fueled by conservative foundation cash. But that's all this is. The fascistic, over-reaching 'moral' majority exploiting one couple's tragedy, and trying to dictate decisions which properly belong within the loving bonds of marriage. Shame on them, and shame on the hypocrites who support them. I hope my wife or I are never so unfortunate as to be mugged by the 'morals' of Congress and the culture warriors of the Right if we are ever faced with decisions like those that Michael Schiavo faced.